Being a member of a national organization tells your potential customers that you are a professional that takes their business seriously.
Members get to participate in monthly webcasts and/or teleconferences to help them run their business more profitably.
As part of your
welcome packet
, you will receive
1. Take advantage of Freedom of the Press
A free publicity kit showing step by step instructions on how to garner free media coverage for you and your business. This includes press releases for and how to choose who to send them to.
Look for the picture at the end of this column to see an example of free media exposure.
2. Customer acquisition methods.
Some are free. Most are low cost.
3. Trade show success package.
Maximize your trade and home show time to attract future customers and position yourself in your community.
4. Networking: Keys to successfully meet and work with community leaders to further your business.
5. Operations manual for day-to-day running of a dryer vent cleaning business.
6. General business tips on ways to maximize your day and time.
7. You will receive the entire blog of the
Daily Adventures of the Dryer Vent
Lady:
a Case Study in starting a successful Dryer Vent Cleaning business.
This includes the actual press releases, ads, home show pictures, customer acquisition forms and methods that were not shared on the blog.
Discounts for Continuing Education
Monthly teleconferences
Annual meetings in exotic locations
Individual attention as needed
To maintain our edge in the marketplace, we will hold annual conferences where you will be exposed to various ways to conduct your business in a more profitable manner.
Media exposure
Learn to get this kind of media exposure for free.
Do you want to know how to clean dryer vents, AND position yourself in your community
as the only logical choice for this service?

Here is an example of what you will learn to do for your business positioning: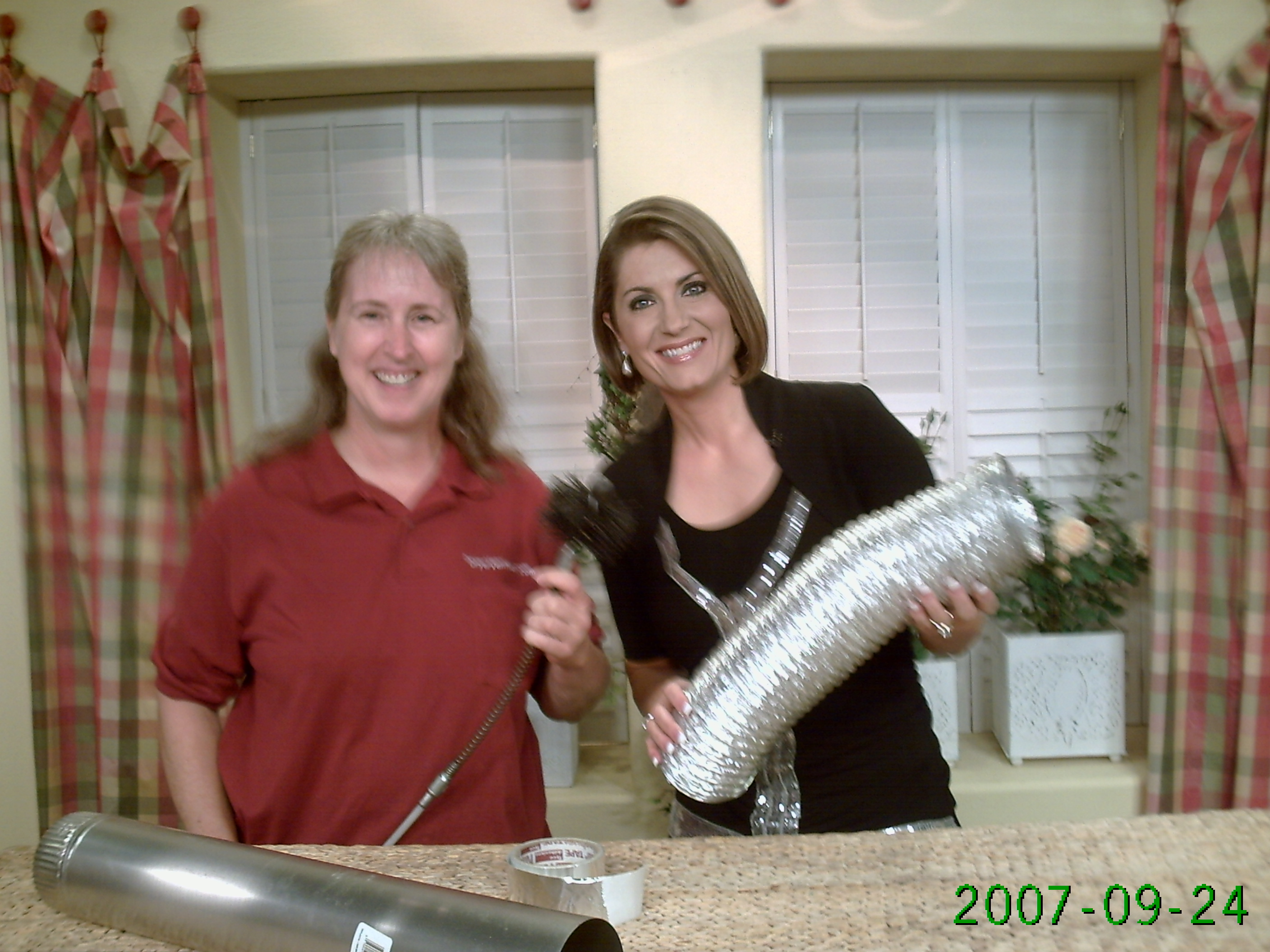 This is a still picture taken when Alisa was interviewed
by Leslie Bohl Jones on
WOAI Channel 4's San Antonio Living.




Coming soon:

Pre-developed website designs for you to choose from.

National press tour to educate the public on the need for dryer vent cleaning.

Conferences and boot camps in exotic locations.